Seed creation guide
Seed creation process
The NPC "Seed Master" is necessary for Seed creation.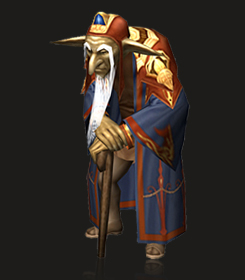 It's located in Lorencia (140 134)
To create a Seed you need the following articles.
+
+
+
+
=

Item EXE Item ANC Jewel of Jewel of Jewel of Seed
(+4 +4) (+4 +4) Chaos Harmony Creation
NOTE:
According to the Level of the items, the probability of success will increase or decrease.
NOTE:
Ancient items you can find in Stadium 2 and Kalima 7 killing Kundum Boss
Kalima 7 [25 83]
Stadium 2 [233 238]
Kundum Boss
Seed types
SETS
Wind
Automatic Life recovery increase ( +9 / 10 / 13 / 16 / 20 )
Maximum Life Increase ( +4% / +5% / +6% / +7% / +8% )
Maximum Mana increase ( +4% / +5% / +6% / +7% / +8% )
Automatic Mana increase ( +7 / +14 / +21 / +28 / +35 )
Maximum AG increase ( +25 / +30 / +35 / +40 / +50 )
AG value increase ( +3 / +5 / +7 / +10 / +15 )
Water
Block rating increase ( +10% / +11% / +12% / +13% / +14% )
Defense increase ( +30 / +33 / +36 / +39 / +42 )
Shield protection increase ( +7% / +10% / +15% / +20% / +30 % )
Damage reduction ( +4% / +5% / +6% / +7% / +8% )
Damage reflection ( +5% / +6% / +7% / +8% / +9% )
Earth
Health increase ( +30 / +32 / +34 / +36 / +38 )
WEAPONS
Fire
(Level type) Attack / Wizardry increase ( +20 / +19 / +18 / +17 / +14 )
Attack speed increase ( +7 / +8 / +9 / +10 / +11 )
Maximum attack / Wizardry increase ( +30 / +32 / +35 / +40 / +50 )
Minimum attack / Wizardry increase ( +20 / +22 / +25 / +30 / +35 )
Attack / Wizardry increase ( +20 / +22 / +25 / +30 / +35 )
AG cost decrease ( +40% / +41% / +42% / +43% / +44% )
Ice
Monster destruction for the Life increase ( +8 / +7 / +6 / +5 / +4 )
Monster destruction for the Mana increase ( +8 / +7 / +6 / +5 / +4 )
Skill attack increase ( +37 / +40 / +45 / +50 / +60 )
Attack rating increase ( +25 / +27 / +30 / +35 / +40 )
Item durability increase ( +30% / +32% / +34% / +36% / +38% )
Lightning
Excellent damage increase ( +15 / +20 / +25 / +30 / +40 )
Excellent damage rate increase ( +10% / +11% / +12% / +13% / +14% )
Critical damage increase ( +30 / +32 / +35 / +40 / +45 )
Critical damage rate increase ( +8% / +9% / +10% / +11% / +12% )
NOTE:
In round brackets there are Properties by Level of the Spheres ( Lvl 1 / Lvl 2 / Lvl 3 / Lvl 4 / Lvl 5)
Lvl 1 - Sphere (Mono)
Lvl 2 - Sphere (Di)
Lvl 3 - Sphere (Tri)
Lvl 4 - Sphere (Tetra)
Lvl 5 - Sphere (Penta)